Hey, I'm Bob Coleman, owner of Rhema Web Marketing, a premier Internet Marketing Advertising Agency in Philadelphia according to real Google Search engines.
We specialize in Search Engine Optimization (SEO), Search Engine Marketing (SEM), Social Media Marketing and PPC Management. We get you results, which in terms means leads, customers and profits.
We're ranked #1 for 1,000's of the hottest keywords in Google, including "Rhema Web Marketing." Plus national and international keywords that get hundreds of searches every month.
And we can help you dominate your competition. Call (267) 908-5071 to get started. (Leave a message if I don't answer).
What Is Web Marketing?
Web marketing is the general term for marketing done on the Internet.
It's basically a computer-based version of traditional marketing objectives that involve a product, price, packaging, promotion and place. Marketing is ultimately about propelling a product or service through the proper channels and marketing on the web uses the Internet as that channel. This covers a comprehensive range of business activities such as generating sales leads, selling products or services and supporting other business through affiliate marketing.
Advertisers paid Google over $40 BILLION dollars in 2013 to get the word out for their business. And we can get you the same high quality visitors that folks pay Google a fortune for at a small fraction of the cost.
Plus we can provide you with high quality web design, marketing consulting and much, much more.
If you want to rank #1 in the real Google search engines, pick up the phone and give me a call at (267) 908-5071 to get started. (If I don't answer, leave a message.)
If you own a business in Philadelphia, PA, SEO services are definitely vital to help your company grow and prosper. SEO is a necessary part of web marketing and many large businesses already incorporate it as part of their overall marketing strategies.
If you're a small business owner, you may not be clear on the advantages of Internet advertising, let alone the value of Search Engine Optimization, but you need to explore your SEO options in order to make sure your product/service is found online.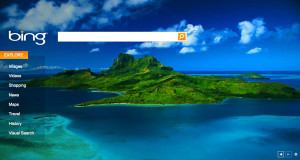 Search engines like BING, Yahoo and Google help individuals find answers to simple questions they type on the Internet such as the location of a favorite restaurant or a decent auto repair shop. When specific keywords are typed into Google for example, individuals can access multiple results arranged in order of importance or relevance to the search terms they typed in. If it were not for search engines, individuals would be hard pressed to find information on the Web. Basically, search engine optimization helps people find information about your business on the Internet by using reference words, keywords or phrases.
So how essential is SEO to a company?
Since a greater part of web users rely on popular search engines to find products and services, it is good judgment to utilize SEO as a key component in any online marketing strategy. For your business, employing the use of SEO means that buyers will find your products more quickly and at a reasonable cost; which will translate to growth for your business.
No doubt, business owners sometimes find it difficult trusting the process of SEO to get better marketing results, and this comes as a result of outrageous claims made by a few random, fly by night, shady SEO companies, which did not deliver. A solid marketing campaign has many benefits, but the complexities of an effective SEO campaign can seem overwhelming to a small business.
Here are some of the benefits your website would get from seeking the services of a Philadelphia SEO company.
Superior SERP's
SERP stands for Search Engine Rank Position. When someone uses a search engine, it usually displays a list of possible websites, which they then have to look through individually in order to find what they need. Most people choose the first few websites on the list, and that is why it is important for your business to be on the first page.
There are a number of factors that play a part in improving a website's rankings including content and URL structure, but once all the components have been appropriately deployed, your website will have more visibility. Customers will be able to access services and products rendered because it will be easier for them to find your business.
Ranking Results That Last
SEO can ensure that your website's rankings stay ahead of your competition for a long time. This ensures that consumers can find your site in the future. The result of a good SEO campaign lasts long enough to ensure a sustained online presence.
Brand Awareness
If no one ever hears about your products or services, you can't sell much. That's what Search Engine Optimization is about: It makes sure that people know about your business and ensures that they spread the word about your business.
Keep in mind that "any" publicity is good for your business, even if the initial response does not lead to large sales.  When people recognize your "Brand", it almost always leads to more sales because as people become more familiar with you, your product and/or service, and they begin to trust it. As more people become aware and trust your brand, the high traffic on your website will begin to produce consistent sales.
Return On Investment & Affordability
Every marketing campaign has its own costs and budget. However, search engine optimization is a strategic move that can guarantee dependable results that are affordable.
Enhanced Website Architecture
A final important aspect of search engine marketing is rebuilding or restructuring your website into a source of great content, which will provide solution to problems your target market is trying to overcome. Products sell more when you shape the website into a traffic super magnet, and this means working with an experienced web designer in Philadelphia who can enhance visitors' experience on your site and get rid of unwanted fluff.
If you want to be #1 in the real Google search engines, pick up the phone and give me a Call (267) 908-5071 to get started. (If I don't answer, leave a message.)